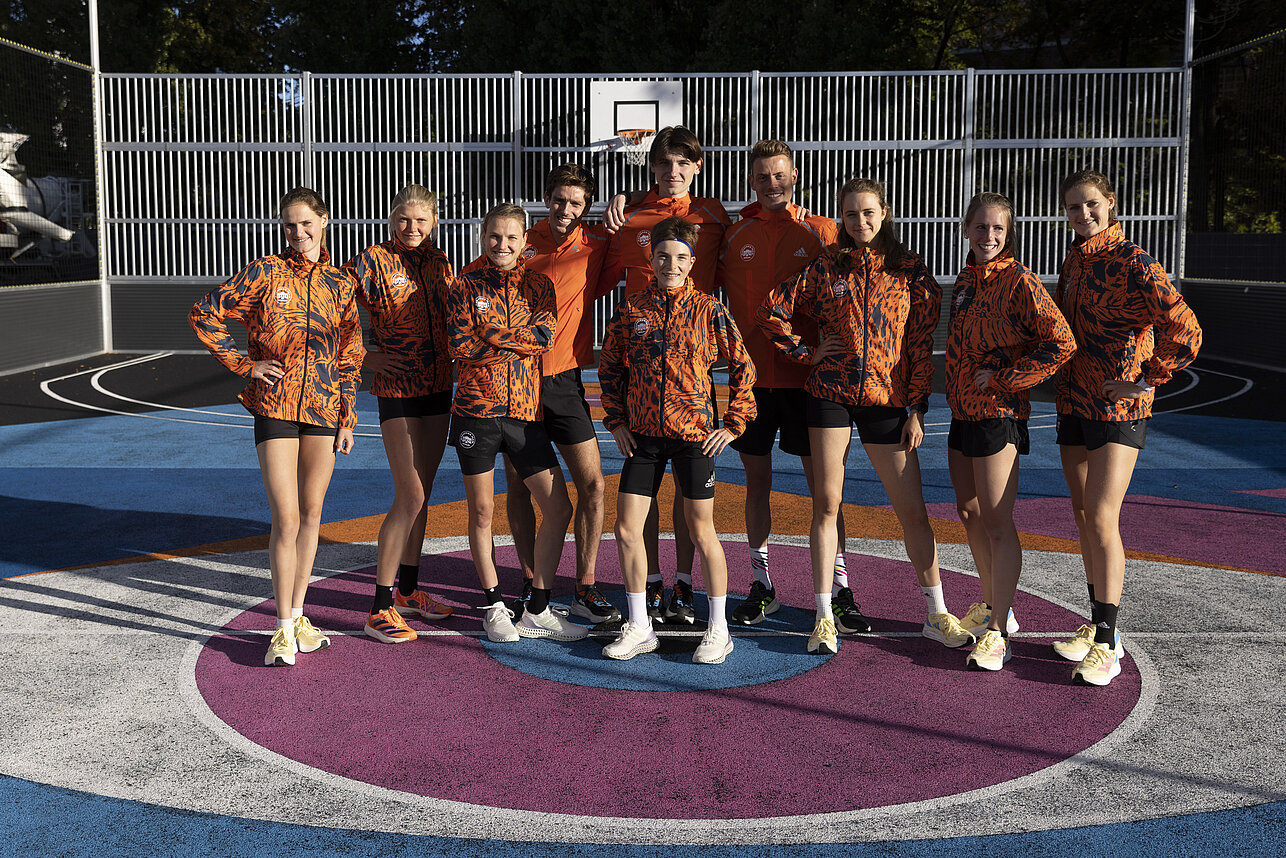 Who we are
The Marathon Team Berlin consists of a group of national top runners who support each other as a training and competition team. This creates a strong group of both established and up-and-coming athletes who strive to reach the national and international top ranks. Successes include significant representation in the medals of the marathon team classification at the European Athletics Championships 2022 in Munich (gold for the women and silver for the men).
A running group with many talents
SCC EVENTS as a leading organiser of running events including the BMW BERLIN-MARATHON and GENERALI BERLIN HALF MARATHON makes sure that, in addition to good training conditions, the structure of the Marathon Team Berlin is on target. The group currently consists of 13 runners: Debbie and Rabea Schöneborn, Lisa Hahner, Katja Fischer as well as Johannes Motschmann, Amanal Petros (German record holder in the marathon) and Philipp Pflieger compete in the marathon distance, while Fabian Clarkson and Thurid Gers currently specialise in the 3,000-metre obstacle race. Alina Reh, Blanka Dörfel, Christina Gerdes and Theo Schucht are mainly to be found in the 5,000 and 10,000 metre events, while Alina also has strengths in longer distances and in cross-country running.