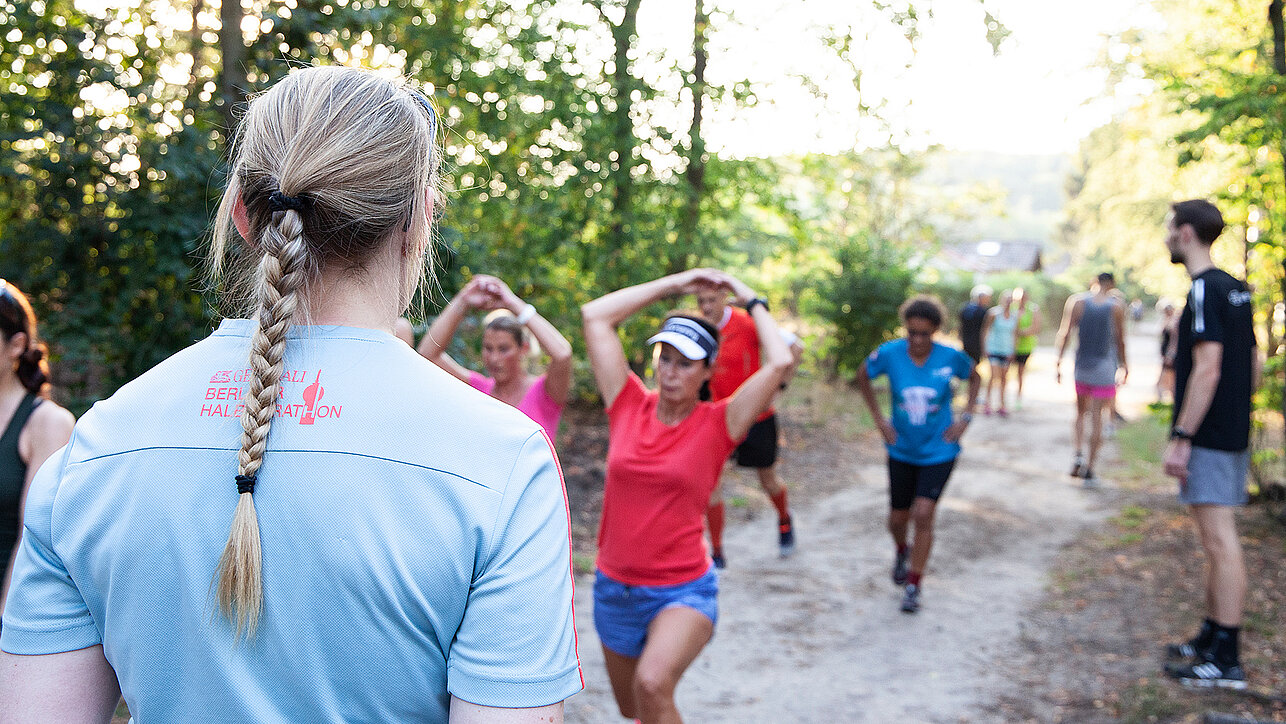 The perfect running training to reach your goals!
From January to March, we would be delighted to help you prepare you for the GENERALI BERLIN HALF MARATHON in April in our 3-month course. If you want to get started with long-term preparation for the BMW BERLIN-MARATHON, our 6-month course is the perfect choice.
In addition to running training in Berlin with our running coaches, we offer our yoga and strength courses to complement your training. To train your running technique, our courses also include a detailed running ABCs. Or you can sign up directly for our running technique training course.
If you want to find out how a "SwimRun" works, then our SwimRun taster course is just right for you. Afterwards you will be ready to start at the SwimRun in Rheinsberg.
Or do you want to improve your speed? Then how about a speed-run course? These are planned again for 2023 in Berlin. With an experienced running coach and your own training plan, you will learn everything you need to know to increase your speed while running.