Bambini Run Series presented by ADAC Berlin-Brandenburg as a sports activity for kids
The Bambini Run Series presented by ADAC Berlin-Brandenburg offers great and exciting sports activities for the next generation. True to the motto: "Children like being active", the bambini who love to move and run get an opportunity to be in the limelight. Up to the age of 10, they can choose to participate in one or more events in the running series.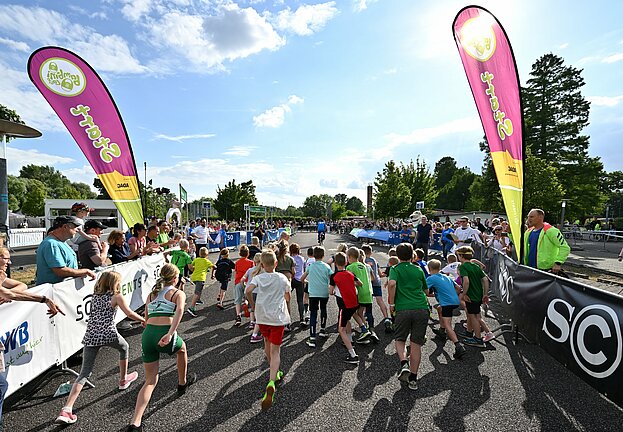 Bambini Run Series - the central idea
Children should be introduced to sport in a playful way. For us, there is no better (more playful) introduction than running—because running, as the basis of every form of movement, is considered the foundation for developing joy in movement. To support kids developing natural urge to move, the Bambini Running Series presented by ADAC Berlin-Brandenburg offers a great environment for play: at various sporting events, children can join their friends and families and get moving together.
Many great prizes for the younger kids
A medal, certificate and cool rewards await the kids after each race! In addition, they can collect a stamp for their collectors' books at every race and thus have a chance to win even more great prizes.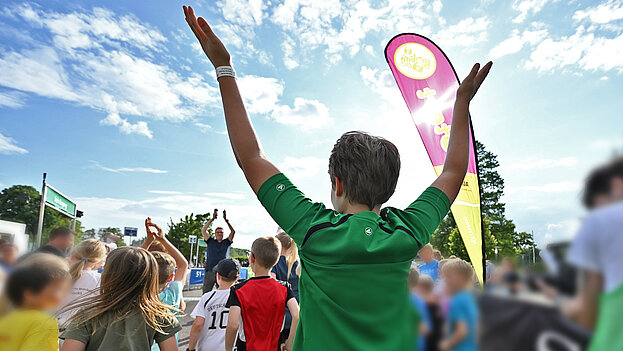 Active kids can participate with joy and without stress
All active youngsters can take part in one or many Bambini races, come well prepared or without any special training, run fast or slow. Everyone can run according to however they are feeling. There is no timekeeping and no rankings—the only thing that counts is having fun This way, the kids experience sport as something casual and positive. Almost unconsciously, they experience the values that are intrinsic to sport, such as a sense of community, fairness, continuity, initiative and self-confidence. In the process, they take a step further in their personal development and gain great experiences.
Kids & Youth at SCC EVENTS runs — something for everyone!
Do you have kids ages 10 years or younger? Then take a look at our Bambini Run Series presented by ADAC Berlin-Brandenburg! They can enjoy their first personal running highlights and have the chance to win great prizes. It's worth joining in!
SCC EVENTS Bambini Run Series—our events in 2023
Do you have kids between 11 and 17 years old? Then these running events provide a wide selection of sporting highlights as well as lots of fun!
Please note that the conditions of participation for each event vary and therefore the course lengths, for example, may also vary.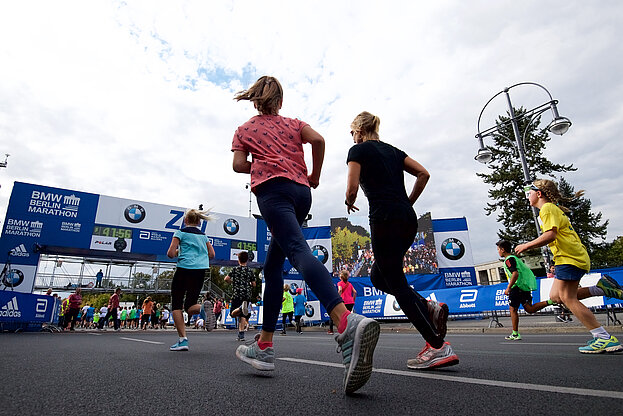 SCC EVENTS - School Cooperations
Today's runners have found their passions in different ways. One of them is an early contact in childhood or adolescence. Successful bonding of participants with SCC EVENTS is based on an early start with encouragement, sharing the joy and the variety running provides—running is not boring! The foundation for enthusiasm and joy in sports can be laid by providing opportunities in childhood or adolescence. That is why we work together with many schools and support our athletes of tomorrow.