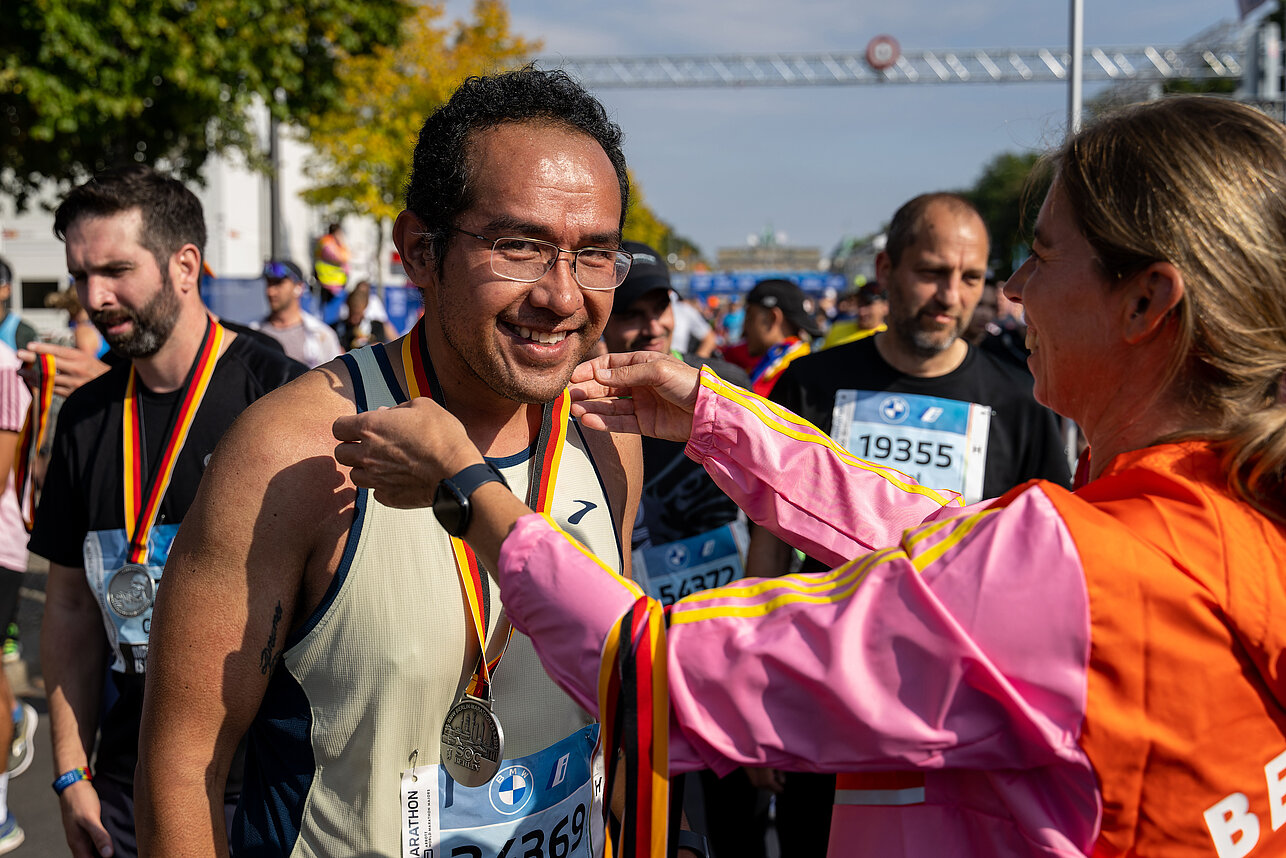 They provide that certain "something extra" at the events put on by SCC EVENTS: extra help, extra support, an extra smile ... We are talking, of course, about the indispensable SCC EVENTS sports volunteers. Every event exists with and by them. Depending on the size of the event, up to several thousand SCC EVENTS volunteers are on site, like at the BMW BERLIN-MARATHON or the GENERALI BERLIN HALF MARATHON.
The large community of SCC EVENTS sports volunteers
We regularly receive messages after the events with participants expressing their gratitude for the sports volunteers. Sometimes they state that the volunteers were the reason they were able to finish the race. If you would like to be part of the SCC EVENTS sports volunteer community, please register or sign up as an already registered volunteer. We'll tell you already: Thank you!